About Us
NPSHistory.com has been created for those who are passionate about our National Parks and for the employees of the National Park Service. We hope this web site will help everyone to learn about and discuss the cultural history and natural resources of the National Parks of the U.S. and the National Park Service.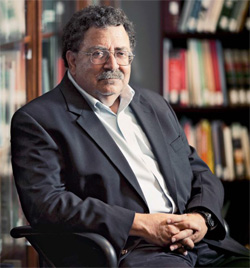 Our National Parks present an American history textbook — a textbook that educates us about the people, events, buildings, objects, landscapes, and artifacts of the American past and about the aspirations and actions that produced those tangible survivors. NPShistory.com is intended to represent all aspects of this history. Our goal is to offer a window into the historical richness of the National Park System and the opportunities it presents for understanding who we are, where we have been, and how we as a society, might approach the future. This collection of special places also allows us to examine our past — the contested along with the comfortable, the complex along with the simple, the controversial along with the inspirational. We hope, in addition, that these pages will contribute to a national discussion of history and natural resources of our parks and their importance to contemporary society.
NPSHistory.com was created by two individuals who have a passion for our National Park System. Dr. Harry A. Butowsky retired in 2012 from the National Park Service in Washington D.C. where he worked as an historian and manager for the National Park Service History e-Library web site (NPSHistory.com aims to build upon this legacy). He is the author of World War II in the Pacific National Historic Landmark Study, six other Landmark Studies as well as sixty articles on military, labor, science and constitutional history. Dr. Butowsky has also taught History of World War I and World War II at George Mason University. His Ph.D. is from Univ. of Illinois. RD Payne is a long-time National Park Service volunteer who lives in the Pacific Northwest.
We welcome your input on how we can better deliver that message by contacting us at info@npshistory.com (please note, we do not accept guest articles). Updates are made on the first of each month, with minor revisions made throughout the month.


2016 RUSA Award Winner
Best Historical Materials