Volume XXX - 1999
---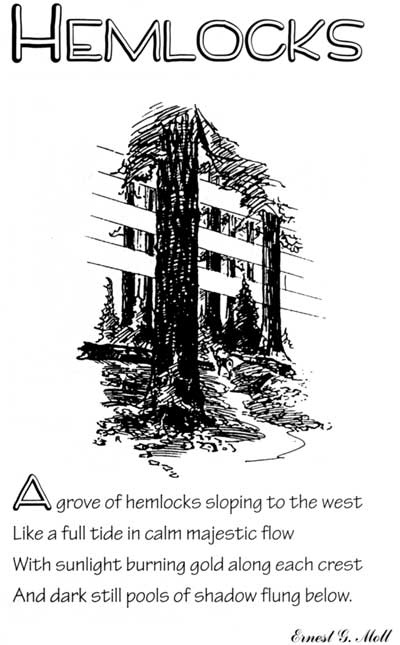 Drawing by Walter Rivers.
Hemlocks
A grove of hemlocks sloping to the west
Like a full tide in calm majestic flow
With sunligh burning gold along each crest
And dark still pools of shadow flung below.

Ernest G. Moll

Oregon State Highway Commission photo, 1947. Courtesy of Crater Lake Museum and Archives Collections.
http://www.nps.gov/crla/notes/vol30j.htm
26-Dec-2001