GRAND CANYON NATURE NOTES
July 1932
Volume 7, Number 4

---

By Clyde C. Searl Ranger Naturalist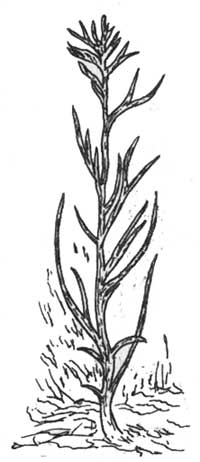 THE DEFINITION of the word "weed" is necessarily very broad, and its application determined by the uses, either good or noxious, of a plant. Many plants which are harmful to some people are a great boon to others. Weeds are often introduced, either accidentally or purposely, from foreign countries.
In the Grand Canyon National Park, as throughout the entire west, are a number of plants introduced from other countries. Some have been in the region so long and are so common and widespread, that it is often a surprise to people to learn that they are not native. Some such plants at Grand Canyon are the White Pigweed or Lambs Quarters; the Common Horehound; Malva, or Cheese-Weed; and Filaree; all having been introduced from Europe.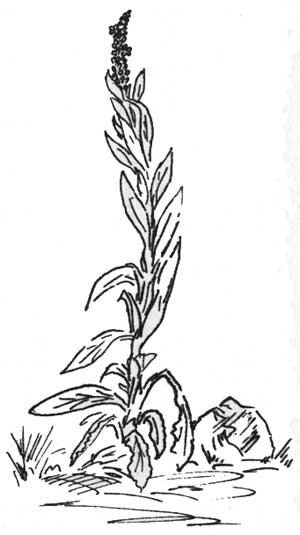 Two of the most recent arrivals in the Grand Canyon National Park are the Russian Thistle* and the Common Mullein. To refer to the Russian Thistle as a noxious weed would not hold good in all localities. In many places of the Middle West it is cut when young and used as a forage for stock. It was probably introduced into the Grand Canyon region by means of baled hay brought in to feed mules and horses used by the Government and Fred Harvey interests. At the present time the growth of this plant is thick through the open spots near the village and along the trails leading into the canyon, where it matures and becomes a tumble weed. It has become a serious problem along the highways in southern California.
---

*Grand Canyon Nature Notes, vol.6, no.2, p.18. Dec., 1931. "Russian Thistle".

---
The Russian Thistle, salsola kali var. tenuifolia, is neither Russian nor thistle. It is a native of Asia and belongs to the Chenopodiaceae, or Saltbush family.
The Common Mullein, naturalized from Europe, and common in the pine belt of the western part of the United States, is very rapidly getting a foothold in the Grand Canyon National Park, in spite of protective measures. During 1931 a program of hoeing was carried on along the road leading to Desert View, but this season the growth is heavier than ever.