The Early Days:
A Sourcebook of Southwestern Region History — Book 3

Appendix E
RANGER DISTRICTS AND RANGERS
---
Appendix E can be viewed as a PDF document.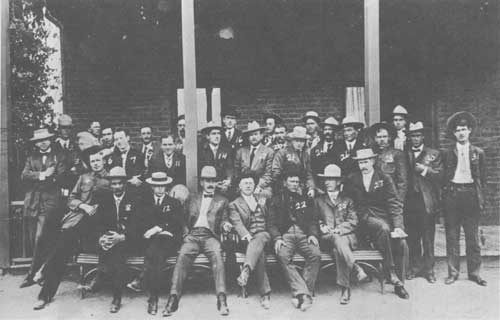 Figure 36. A Ranger meeting at Douglas Arizona in 1908. Included in this photo is the newly appointed District Forester, Arthur Ringland — the only person whose picture turned out badly.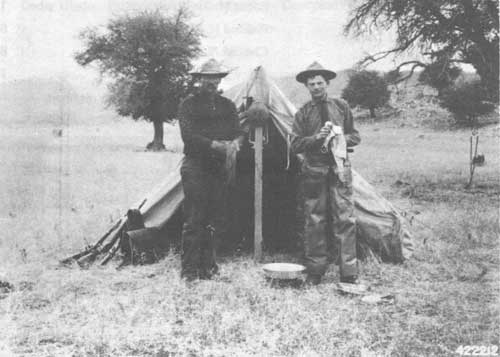 Figure 37. Clyde Leavitt (forest assistant) and Bill Donovan (cemp tender) on the Huachuca National Forest. Photo provided by Fred Winn to Ed Tucker. [Editor's note: The caption says that this is a 1905 photo but the Huachuca was proclaimed as a Forest Reserve in 1906 and became a National Forest in 1907.]
Figure 38. Forest Ranger Dolph Slosser, seen here with his cutting horse, was a Forest Ranger from 1914 to 1944. In this photo he is on the Sitgreaves National Forest where he spent his whole career.
---
---
region/3/early_days/3/appe.htm
Last Updated: 15-Feb-2011