Introduction
---

This bulletin is issued monthly for the purpose of giving information to those interested in the natural history and scientific features of the Grand Canyon National Park. Additional copies of these bulletins may be obtained free of charge by those who can make use of them, by addressing the Superintendent, Grand Canyon National Park, Grand Canyon, Arizona.

---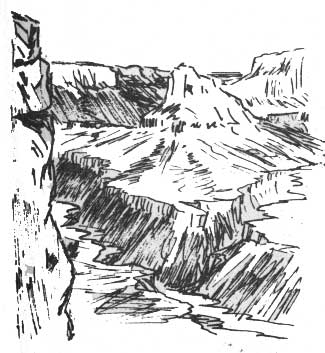 So began each issue of Grand Canyon Nature Notes. Started in March 1926, Grand Canyon Nature Notes joined similar newsletters that were being published by other national parks, including: Yosemite (starting in 1922), Mount Rainier (1923), Yellowstone (1924), Glacier (1927), Crater Lake (1928), Rocky Mountain (1928), Zion/Bryce (1929), Mesa Verde (1930), Hawaii (1931), Acadia (1932), Lassen (1932), Hot Springs (1934), Grand Teton (1935), and Shenandoah (1936).
Published until 1935 as a monthly bulletin (with the Grand Canyon Natural History Association assuming publication in 1931), the Association continued with the special editions of 14 Natural History Bulletins, between 1934 until 1967.
This special Web collection (while incomplete) contains a wide range of editions published and includes text and images as they were originally published. A General Index to Grand Canyon Nature Notes, 1926-1935 was compiled under the direction of Hazel Hunt Voth by workers provided by the Works Progress Administration in 1938.