Historical Artwork
Beginning on June 14, 1920, Yellowstone National Park issued a brief report containing notes on flowers, geology, animals, and birds, with additional editions released monthly for the remainder of that summer, as well as succeeding summers. The first use of the name Nature Notes appeared on a similiar publication published by the Yosemite naturalist's office on July 10, 1922.
Soon, other national parks were publishing their own editions of Nature Notes:
This month we highlight the artwork from the covers of selected issues of Nature Notes.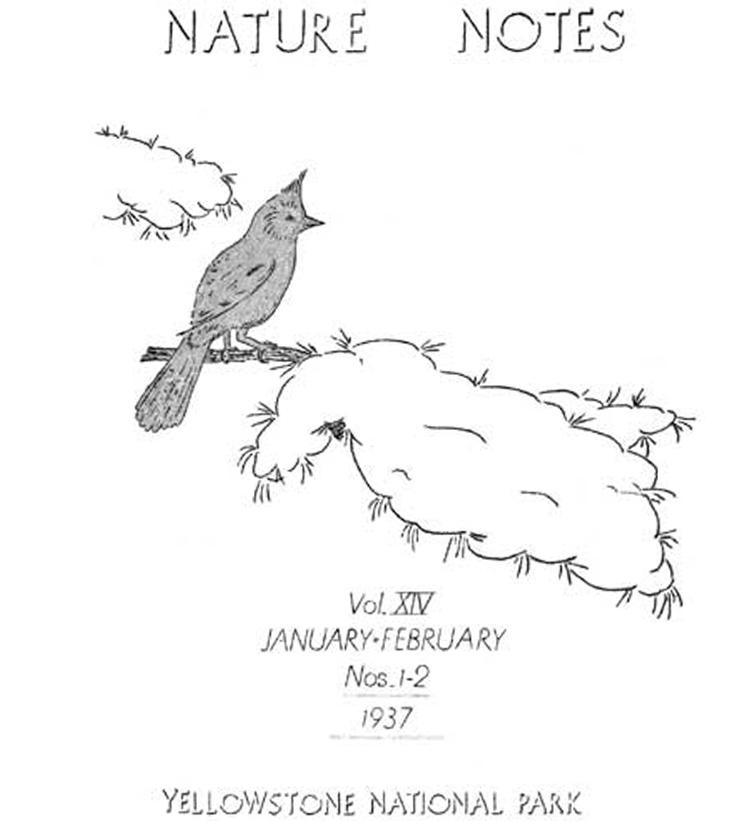 (cover from
Nature Notes
, Vol. XIV Nos. 1-2, January-February 1937)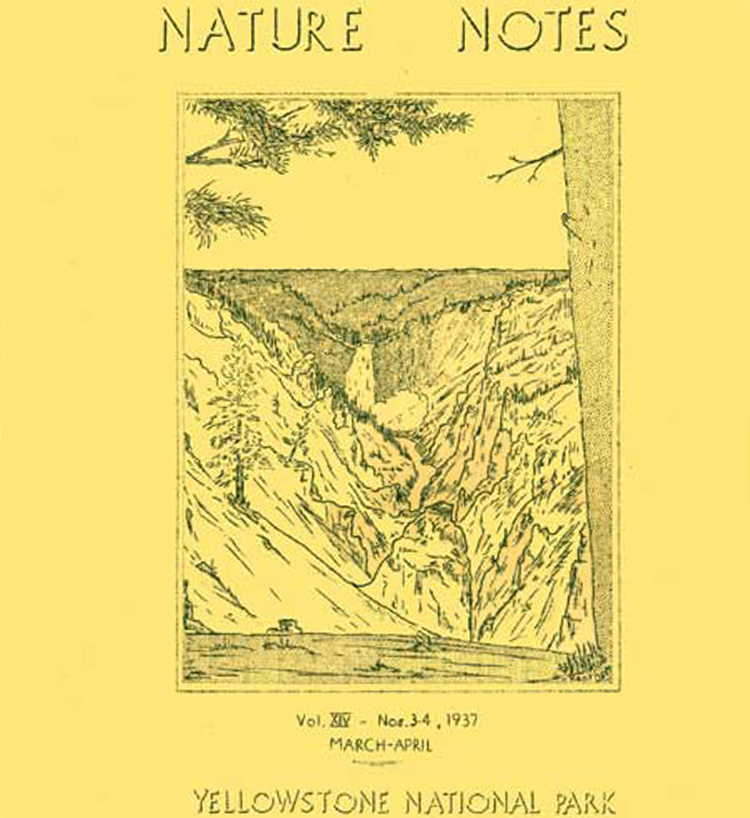 (cover from
Nature Notes
, Vol. XIV Nos. 3-4, March-April 1937)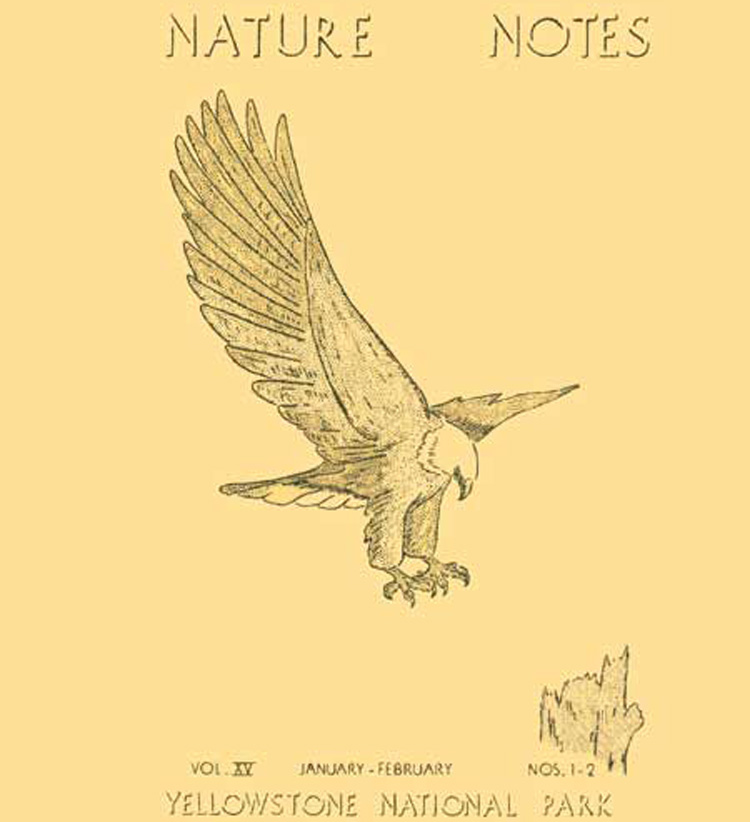 (cover from
Nature Notes
, Vol. XV Nos. 1-2, January-February 1938)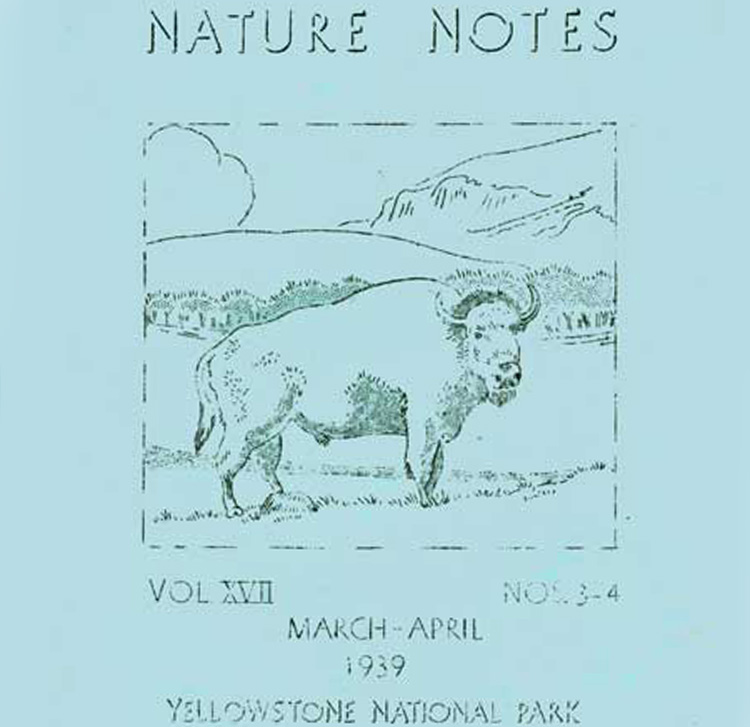 (cover from
Nature Notes
, Vol. XVI Nos. 3-4, March-April 1939)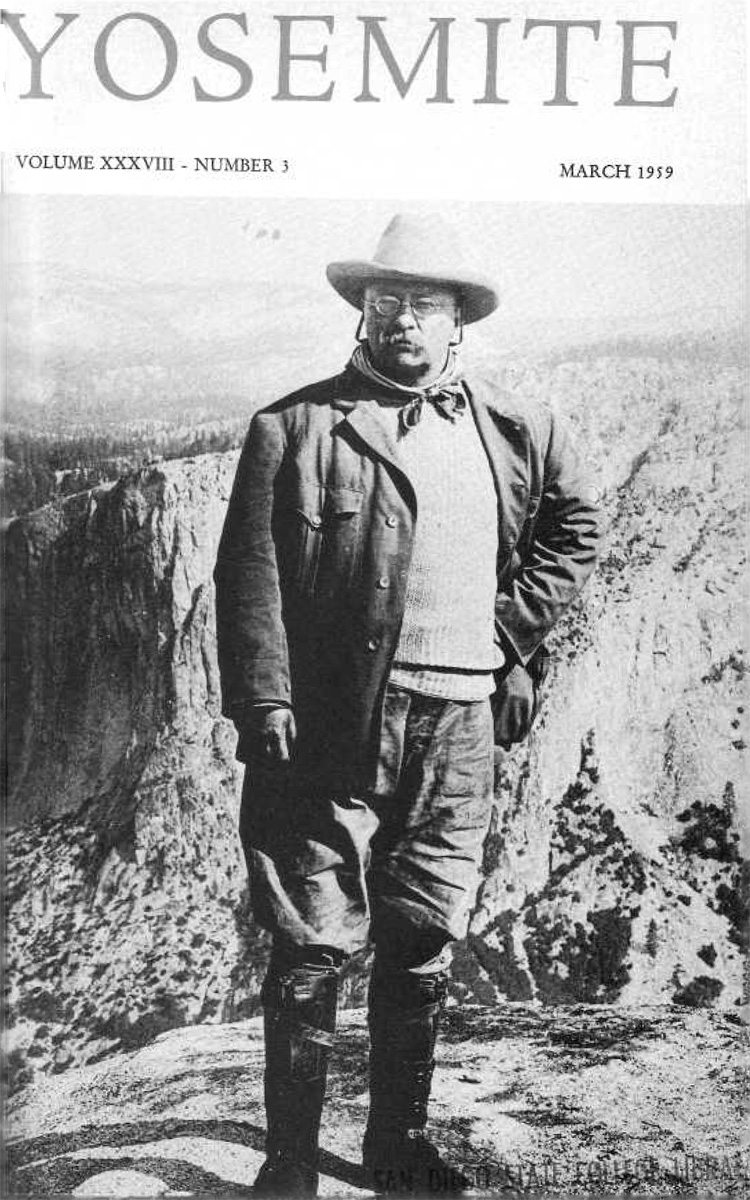 (cover from
Yosemite
, Vol. XXXVIII No. 3, March 1959)