Contents

a. COCKSPUR ISLAND, 1733-1829
b. THE NEW FORT ON COCKSPUR
c. "DON'T TREAD ON ME"
d. UNDER THE GEORGIA FLAG
e. THE GREAT EXPEDITION
f. GENERAL LEE RETURNS TO FORT PULASKI
g. INVESTMENT OF FORT PULASKI
h. THE NEW WEAPON
i. GILLMORE SETS THE STAGE
j. EVE OF BATTLE
k. BOMBARDMENT
l. SURRENDER
m. SIGNIFICANCE OF THE SIEGE
n. "THE IMMORTAL SIX HUNDRED"
o. THE LAST SALUTE
p. COCKSPUR ISLAND AFTER 1865
q. GUIDE TO THE AREA
r. HOW TO REACH THE MONUMENT
s. ADMINISTRATION
t. ABOUT YOUR VISIT
u. RELATED AREAS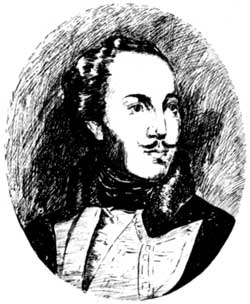 For additional information, visit the Web site for
Fort Pulaski National Monument
---
Historical Handbook Number Eighteen
1954 (Reprint 1961)
This publication is one of a series of handbooks describing the historical and archeological areas in the National Park System administered by the National Park Service of the United States Department of the Interior. It is printed by the Government Printing Office and may be purchased from the Superintendent of Documents, Washington 25, D.C. Price 25 cents

The National Park System, of which Fort Pulaski National Monument is a unit, is dedicated to conserving the scenic, scientific, and historic heritage of the United States for the benefit and inspiration of its people.
UNITED STATES DEPARTMENT OF THE INTERIOR
Stewart L. Udall, Secretary

NATIONAL PARK SERVICE
Conrad L. Wirth, Director