Early Days in the Forest Service
Volume 2

---

TABLE OF CONTENTS
---
Cover Photo: Northern Region Fire Warehouse, 240 West Pine, Missoula, Montana, about 1922.
Stories By:
JACK CLACK (Retired 1933)
"A Trip Down the Flathead"

JACK CLACK
"Battle of Belton"

CLYDE P. FICKES (Retired 1948)
"Forest Ranger, 1907"

LEON C. HURTT (Retired 1951)
"Transportation, Then and Now"

DAVID LAKE (Retired 1940)
"Early Day Experiences"

DAVID LAKE
"The Snowy Mountain Fire of 1900"

ROY A. PHILLIPS (Retired 1951)
"Recollections"

G.I. PORTER (Retired 1942)
"The Major and the Miner"

G.I. PORTER
"The Ranger's Wife"

G.I. PORTER
"Reminiscences of G.I. Porter"

CHARLIE E. POWELL (Retired 1955)
"Recollections"

THEODORE SHOEMAKER (Retired 1938)
"Fighting Forest Fires -- Then and Now"

THEODORE SHOEMAKER
"Memories"

K.D. SWAN (Retired 1941)
"Musselshell Reminiscences"

RYLE TEED (Retired 1952)
"Reminiscences of Early Days In The Forest Service"

C.S. WEBB (Retired 1914)
"Some Incidents Occuring During My Employment With The U.S. Forest Service, 1913-1949"

WALLACE W. WEBER (Retired 1949)
"Rafting the Flathead"

WILLIAM G. WEIGLE
"Reminisces"
Index (omitted from the online edition)


LIST OF FIGURES
---
1. Jack Clack, center, then deputy supervisor of Flathead National Forest, 1915, on the trail up the South Fork of the Flathead River in Montana.
2. First Prefire Ranger Meeting, Bitterroot-Idaho National Forest, 1907. Major Frank Fenn, Supervisor.
3. Old Store Building, 1927, Diamond City, Montana, Confederate Gulch. Helena National Forest.
4. Libby-Troy Road in Montana, 1915, Kootenai National Forest.
5. Gates Park Ranger Station, Lewis & Clark National Forest in Montana, 1925.
6. Sheep on their way to summer range, 1936, grazing at ghost town of Independence, near the head of Boulder River. Absaroka N.F., now Gallatin National Forest
7. Forest Supervisors meeting in Missoula, Montana, March 1925.
8. Mr. & Mrs. Louis W. Shelving on the doorstep of Valley Creek Ranger Station, Harding, South Dakota, 1938. Building was originally a log henhouse.
9. Abandoned silver mining town of Castle, Montana, Lewis and Clark National Forest, 1927. Deserted after silver depreciation of 1893.
10. Stockade used in defense against Indians, Big Hole Basin Montana, 1920. Beaverhead National Forest.
11. Fish Creek Ranger Station, Nezperce National Forest, 1925.
12. Big Creek Ranger Station, Gallatin National Forest, 1925.
13. Landing on Priest River, the end of the sleigh haul, 1923. Logs were driven in the spring to the mill. Kaniksu National Forest.
14. Adams Ranger Station, 1925, Nezperce National Forest.
15. Unloading from eight-wheel trucks, Neils Lumber Co., Libby, Montana. Kootenai National Forest, 1921.
16. Cinnamon Ranger Station, 1922, Gallatin National Forest.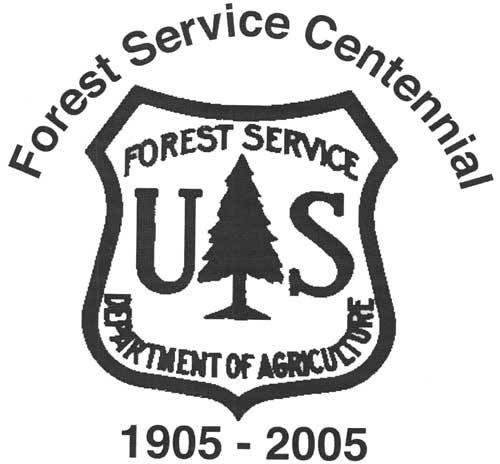 A digital edition of the original release is available.
---
---
region/1/early_days/2/contents.htm
Last Updated: 15-Oct-2010